Nano Ceramic Coatings for your Grill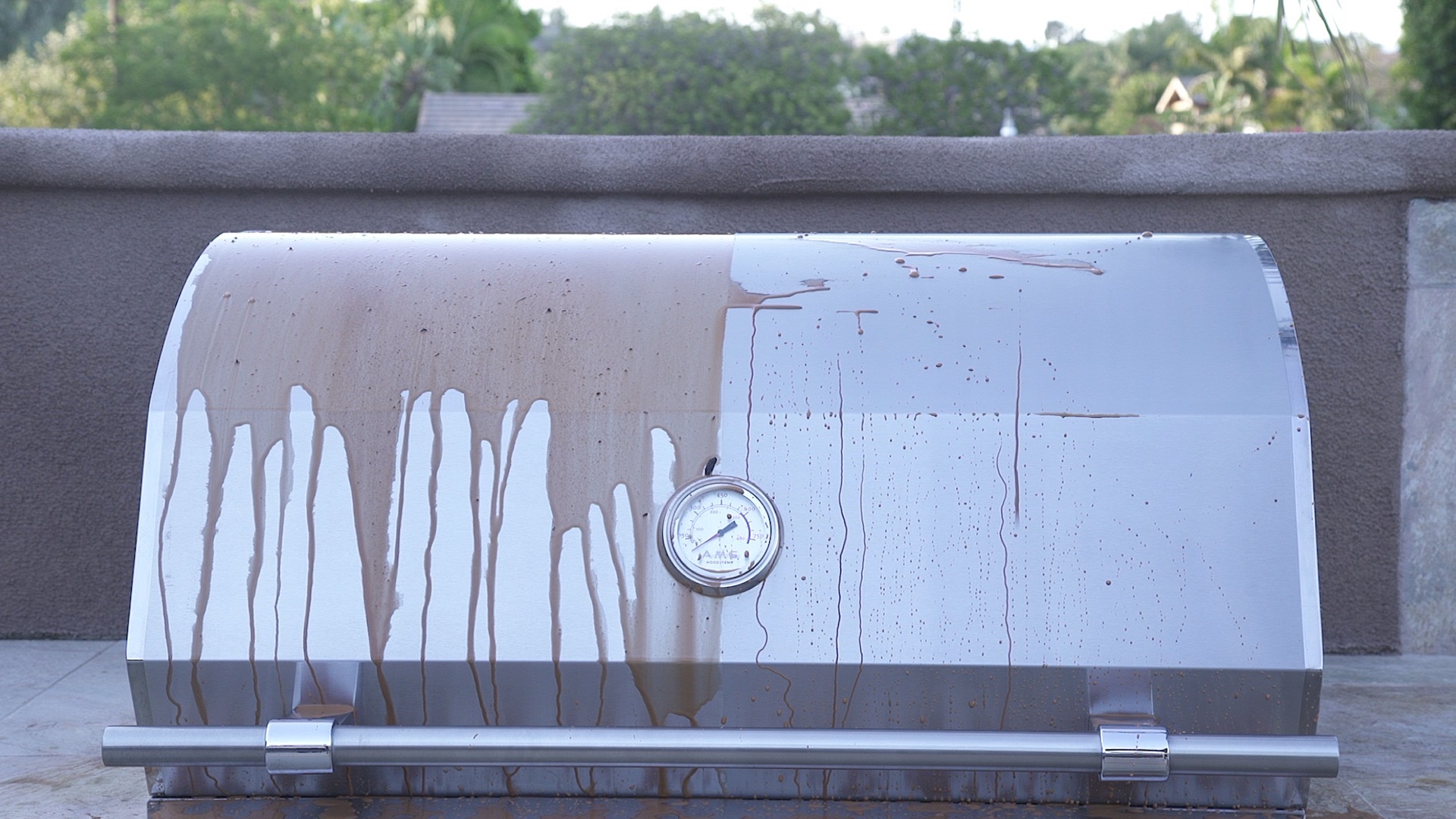 The NANO ceramic tech makes the difference
Most polishes and cleaners in the market only last for days or maybe a couple of weeks when exposed to the outdoor and high temp environments of your outdoor kitchen. Grill guardian is the first semi permanent nano ceramic coating designed specifically for cherished outdoor appliances. soon after applying it begins to bond to the surface layer of your appliance and harden into a glass. This microscopic glass fills the tiny irregularities on the surface of you appliance. This process makes the new surface immensely hydrophobic and resists dirt, dust, mud, bird bombs and water.
Finally a luxury care product for your luxury grill
Join the revolution today!
Choose from our Classic Grill Guardian kit or the all new Ultimate care kit that comes with even more of the classic Grill Guardian base coat, additional applicator pads and microfiber towels plus the ALL new SLICK top coat to increase the cosmetic look and hydrophobic qualities even further!
"There has to be something better than this…"
Grill Guardian as a concept was founded when I had just finished my outdoor kitchen of my dreams. After the first week I went out to enjoy my new favorite spot in my house and found everything to be dirty and dusty already. I was not happy…
I called my sales person and asked him for advice. Option 1 - buy a cover…well I didn't just invest thousands of dollars and pick out the perfect grill for my needs to cover it with a $25.00 black ugly cover. Option 2 - go to home depot and buy some stainless steel cleaners and polishes.
Well obviously I went with option 2 but that was nothing but a disappointment. The "best" of these products leave a greasy film behind that actually attracts dirt! I could not believe what I was seeing. To add insult to injury the products completely degraded over the course of 2 weeks.
Well I knew that if I was feeling this way that there must be other people out there that were feeling exactly the same way.
It was at this time that I joined my experience and connections in my day job working in customer service in the Porsche and high end luxury car world and my passion for outdoor cooking. In the high end luxury car world we no longer just wax cars. We coat them with ceramic coatings. I knew there had to be a way to bring my needs and these types of products together.
Well there was, and after working together for more than 2 years with my partner Jim we tested then tweaked, then tested and tweaked and tested some more until we were able to proudly stand behind Grill Guardian.
I couldn't be prouder of the teams hard work, persistence, drive and of course our product itself. This journey for us is the embodiment of the american dream coming to life and I am forever grateful.
Thank you very much for you support!
-Mel from Grill Guardian